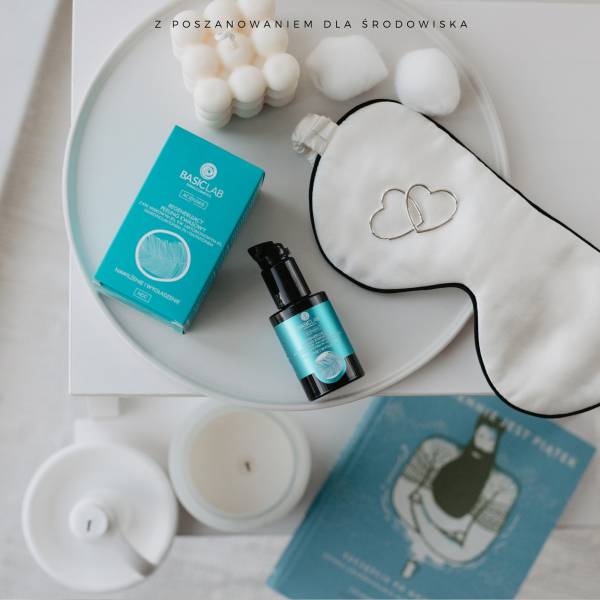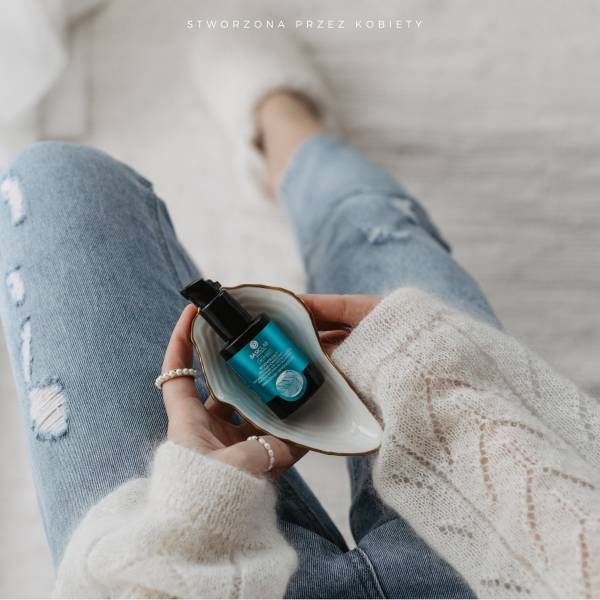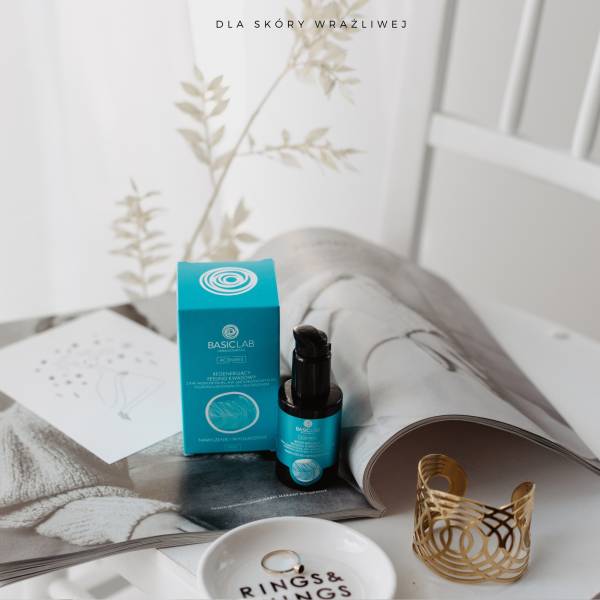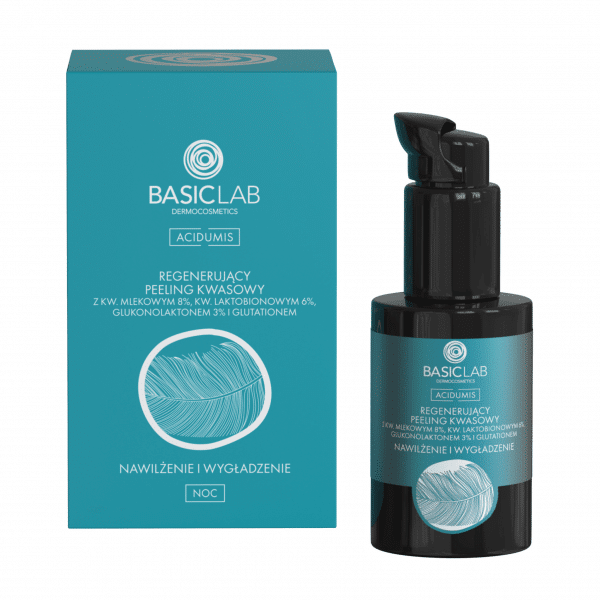 Basiclab Regenerating acid peeling with lactic acid 8%, lactobionic acid 6% Moisturizing & Smoothness 30ml
Regenerating acid peeling with 8% lactic acid, 6% lactobionic acid, 3% gluconolactone and two strong antioxidants, glutathione and resveratrol contributes to the comprehensive action stimulating the skin to renew and regenerate, improve hydration and balance the color. The skin becomes smooth, radiant and more susceptible to the action of active ingredients.
ACTION:
Lactic acid gently exfoliates the epidermis and increases the level of skin hydration, helping to reduce discoloration. It has anti-aging properties, smoothing out fine lines and wrinkles. It also affects the production of collagen, thus helping to improve the elasticity of the skin.
Lactobionic acid together with gluconolactone, belonging to the group of mild polyhydroxy acids, effectively soothe irritations and reduce redness of the skin, accelerate its regeneration and renewal, and strongly increase hydration. For this reason, they are especially recommended for the care of sensitive or vascular skin.
The combination of acids with arginine ensures their more effective, but less aggressive action. The duo of strong antioxidants (glutathione and resveratrol) effectively neutralizes the effects of free radicals and plays an important role in eliminating discoloration, e.g. post-inflammatory.





Średnia ocena: 4.75 (95%)
Na podstawie: 78 ocen
Email when stock available
Ingredients

Aqua, Propanediol, Lactic Acid, Lactobionic Acid, Gluconolactone, Glutathione, Resveratrol, Xanthan Gum, Arginine.