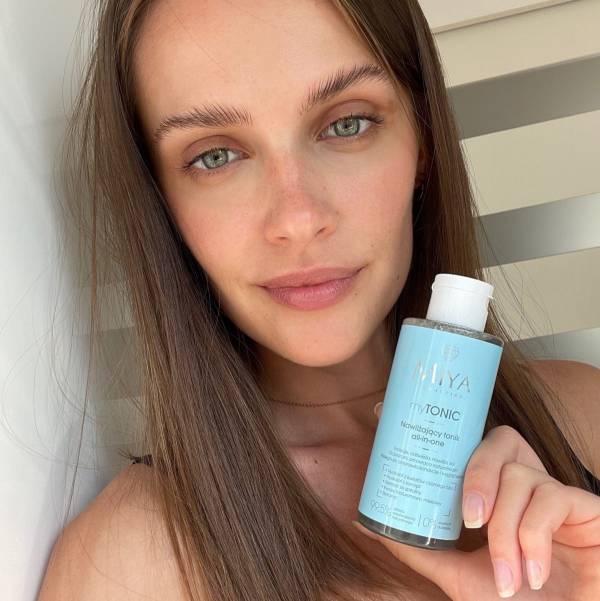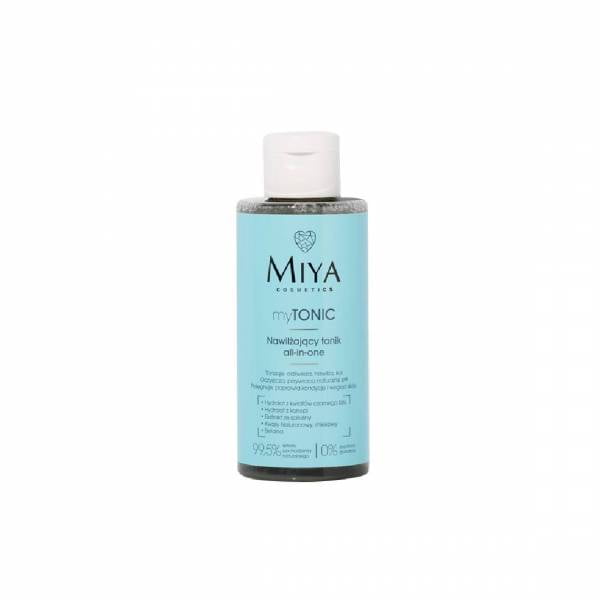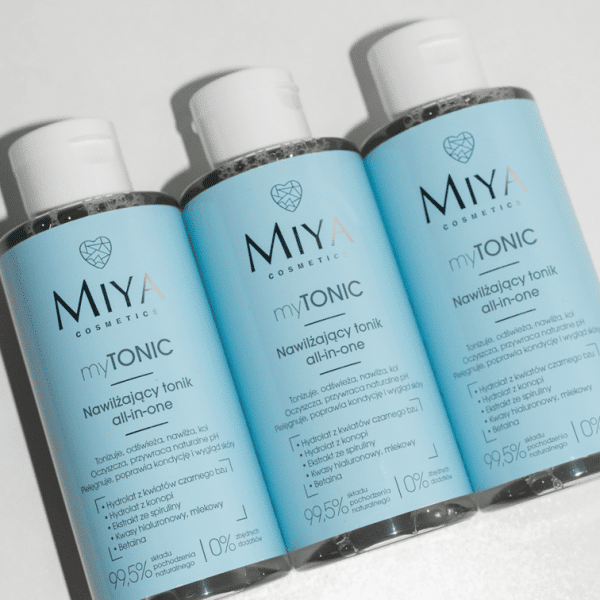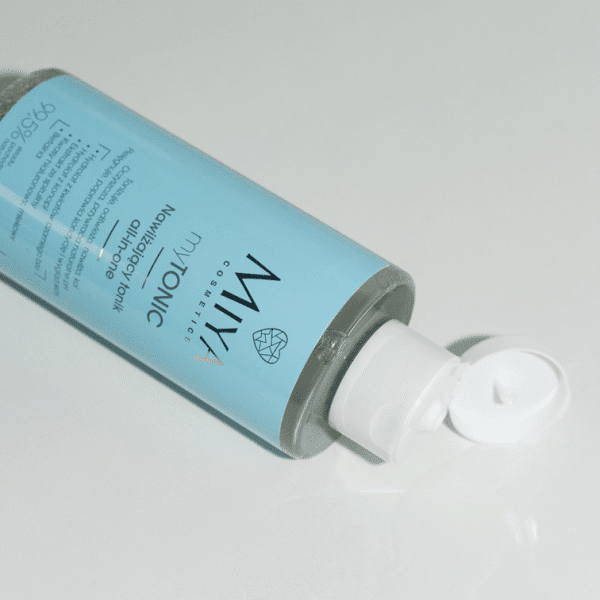 MIYA Cosmetics myTONIC Moisturizing all-in-one tonic 150ml
Tones, refreshes and moisturizes. It soothes irritations, soothes, restores comfort and radiance. It does not dry out, does not cause tightness, and is gentle on the skin. It reduces the visibility of pores. Light concentrated formula. For all skin types, including dry, very dry, sensitive and irritation-prone skin.
Multidirectional operation confirmed in application and apparatus tests
1. Tones: restores skin comfort and natural pH, refreshes.
2. Moisturizes: protects against dryness, nourishes and strengthens.
3. Soothes: soothes sensitive and irritated skin, calms redness.
4. Reduces the appearance of pores: improves the overall appearance of the skin.
5. Gently cleanses: smoothes, adds a natural glow, illuminates.
6. It improves the condition of the skin: it beautifies and cares.
How to use
Apply with a cotton pad on the cleansed skin of the face, around the eyes and lips. Use in the morning and evening before applying your serum or cream. Light formula, non-sticky, does not clog pores, does not require rinsing. Suitable for sensitive skin. 99.5% of the composition is of natural origin 0% unnecessary additives





Średnia ocena: 4.96 (99.2%)
Na podstawie: 99 ocen
Email when stock available
Ingredients

Aqua (Water)*, Cannabis Sativa Leaf/Stem Water*, Betaine*, Polyglyceryl-4 Caprate*, Sambucus Nigra(Black Elder) Flower Water*, Spirulina Platensis Extract*, Sodium Hyaluronate*, Glycerin*, Citric Acid*, Lactic Acid*, Sodium Levulinate*, Potassium Sorbate, Sodium Phytate*, Sodium Benzoate, Parfum (Fragrance).

*składnik pochodzenia naturalnego